our ocean bootcamp 2023
Our Ocean Bootcamp program, is developed and implemented by SOA Tanzania targeting to raise awareness and build capacity among Tanzanian Youth to know how to take actions for our ocean, how to develop and innovate solutions for our ocean, it gives them space to meet in person learn from one another and unite for ocean. The program aims to equip Tanzanian Youth with practical knowledge and skills on ocean conservation, innovation and blue economy which will automatically empower youth and restore the health and sustainability of our ocean for this and the next generation.
Our ocean Bootcamp 2023 is our 3rd cohort for our ocean Bootcamp the first and second cohort took place in 2021 and 2022 at the university of Dodoma and Dar es salaam respectively.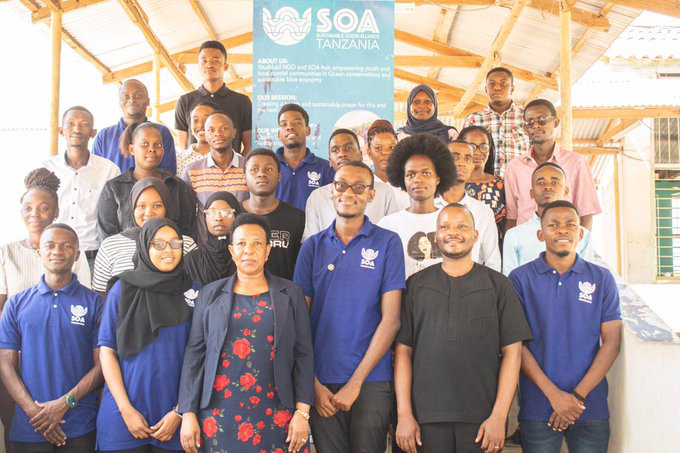 Different from the previous 2 cohorts, Our ocean bootcamp 2023 it going to give a life time experience to our selected youth, as they will get a full paid opportunity to travel to Bagamoyo,Tanzania and visit our project restoration site and connect and learn among one another and also connect with and learn from our local coastal communities of Bagamoyo.
The selected Youth will have an opportunity also to plant mangroves and learn how to plant mangroves and restore our ocean health and sustainability, they will learn how to develop and lead projects and finally they will be given the chance to take actions together with SOA Tanzania.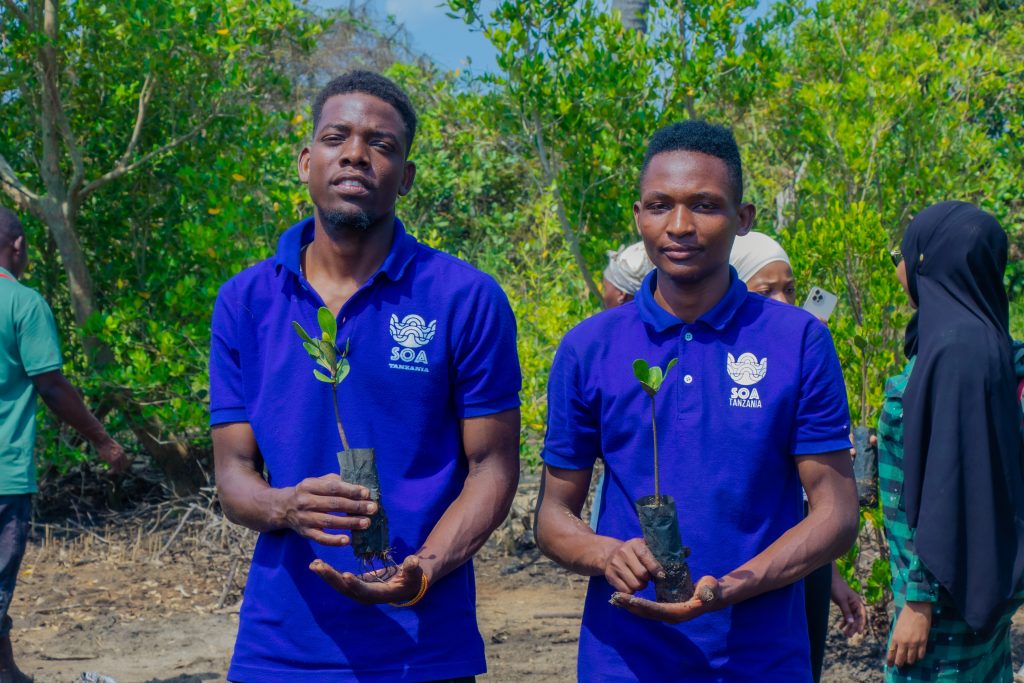 Who is this for?
Are you a Tanzanian Youth aged 18-35 with passion about our ocean? then this Ocean Bootcamp is for you.!
Why you should apply?
Our ocean Bootcamp will help you know how to develop and lead projects which are solutions to our ocean, it will equip you with practical skills by in-personal visiting project site meeting local coastal communities and fellow youth and ocean leaders, listening to ideas, developing ideas together, learning from existing ocean solutions and practically taking actions by planting mangroves
Our Ocean Bootcamp is a fully funded opportunity for you to learn inperson through an outreach learning program bringing you closer to the ocean.
Our Ocean Bootcamp program 3rd cohort will select only 30 Young people who will have a full paid opportunity to travel to Bagamoyo,Tanzania, to visit our mangrove restoration project site, plant mangroves and learn how to save our ocean and empower ourselves through ocean innovation and blue economy.
The selected 30 young people will learn how to develop and lead projects which are solutions for our ocean pressing problems. They will automatically join a vast leading global network of ocean leaders called SOALLIANCE.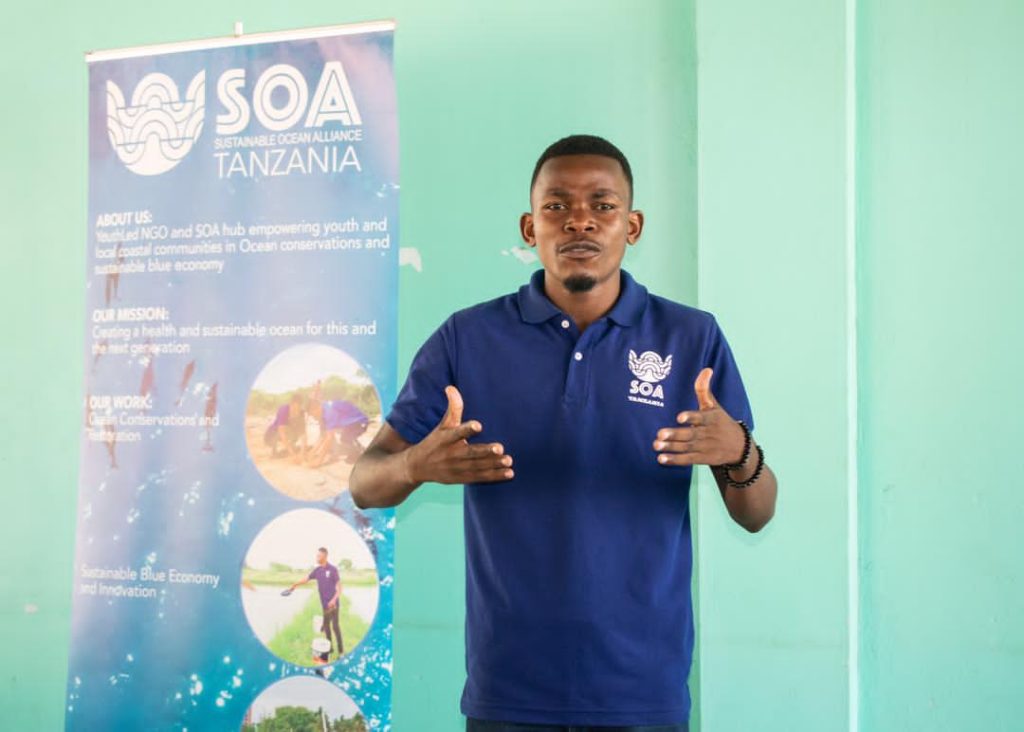 Eligibility
1.Be a citizen of Tanzania
2.You should be a young person from the age of 18-35 Years old
3.You should be someone passionate about the ocean and ready to become a change maker to our community and our planet
Benefits
1.Inpersonal experience in the field work on how to solve our ocean pressing problem
2.You will become one of SOA Tanzania's ocean leader and automatically joining the SOA global community
3.You will receive a certificate upon accomplishment of the program.
4.You will be equipped with practical skills which will enable you to develop and lead ocean solutions and empower yourself through ocean conservation and sustainable blue economy.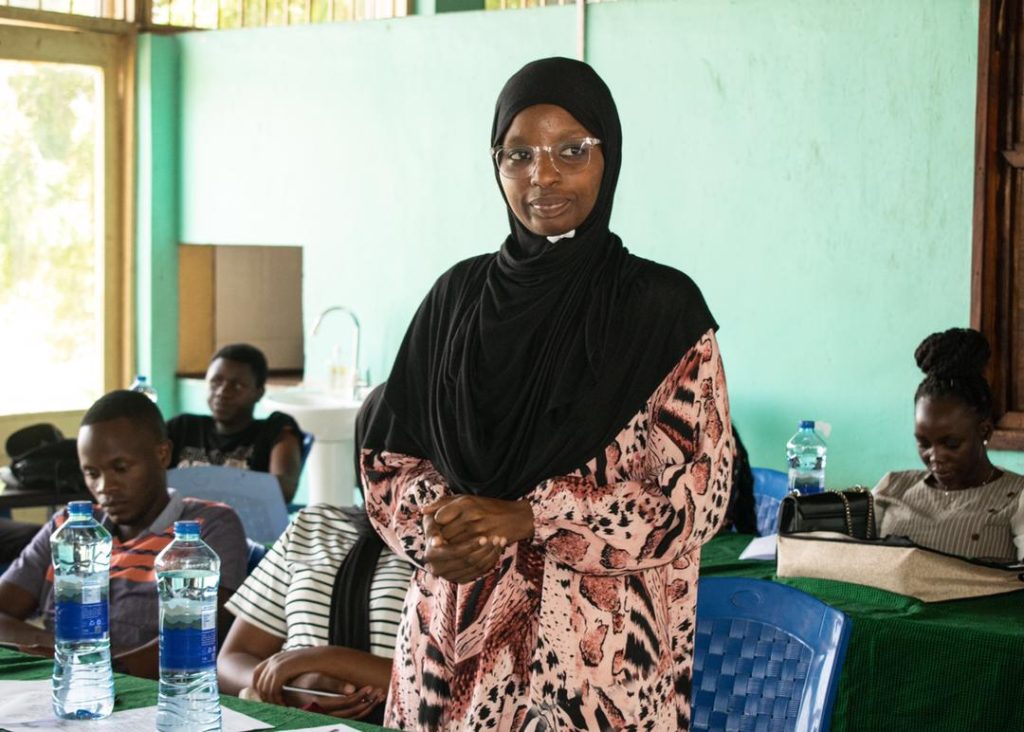 HOW TO APPLY
We only accept application online via this LINK HERE: https://forms.gle/yhdeyFj8fJeemLKy8
No any application is accepted through email.
Deadline for Application
The deadline to apply for the 3rd cohort of our Ocean Bootcamp is 25th October 2023
In need of more explanations?
If you need more explanation about the program kindly email us: info@soatanzania.or.tz